Committee & Topic Description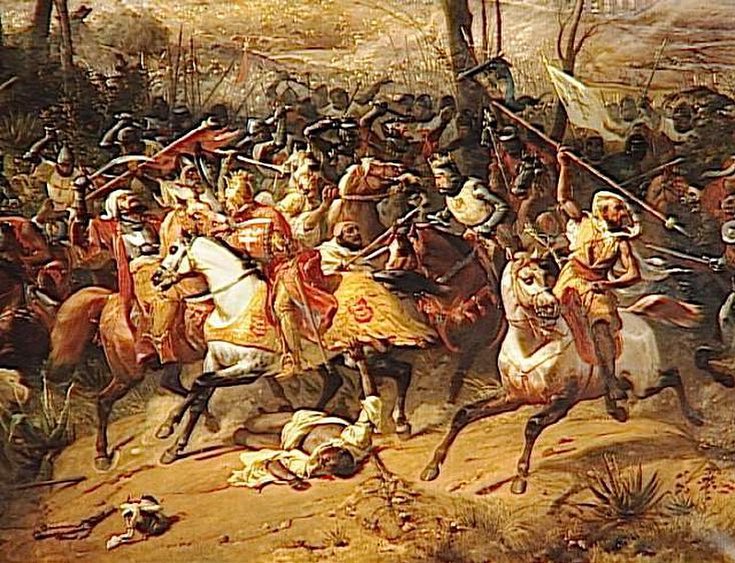 Topic: The Third Crusade
The Kingdom of Jerusalem has fallen and has been conquered by Saladin! There is uproar in Europe and Pope Gregory VII has called for a crusade to reclaim the holy city of Jerusalem. Emperor Fredrick Barbarossa of the Holy Roman Empire has answered the Pope's call to arms and is leading the armies of Christendom as hostilities are put aside and old enemies in England and France become allies in this Holy War. Will the Byzantines and Turks fall victim to being collateral damage once more? Will Saladin's conquest in the name of Islam remain unstoppable or will he succumb to the crusaders descending from Europe?
If you want your imagination to be the deciding factor in your substantive experience at ZuMUN, you should give crisis a try. In our Joint Cabinet Crisis we leave the paradigm of resolutions and committees and enter a wider stage, allowing you to step into the shoes of a historical figure and go up against likeminded delegates in this unique style of MUN. Assigned to one of several cabinets you will be interacting with the events on two levels: On a small scale, you will struggle for influence and resources inside your own cabinet (i.e. a group of revolutionaries, a government, or the board of a company), while also trying to collectively gain the upper hand on the larger scale, our simulated world; a world populated with other cabinets consisting of competing delegates. You will explain your desired actions as an individual or group in writing to the so called backroom, consisting of a dozen or so people, who will compute the events and timely progression of the story and might even put together theatrical performances of significant events. Crisis is the least predictable experience you usually find at a conference and has a tendency to find elaborate new paths through history, featuring previously unheard-of love stories, economic miracles, wars, and diplomatic headscratchers. There are no specific requirements for this strange committee, but a desire to get into the nitty-gritty of the third crusade and enthusiasm for elaborate schemes will make the experience most rewarding.
Your Crisis Director
Sultan Kazi

Sultan is a final year Law with International Relations student at the University of Surrey. Sultan has been a devout MUNer since 2010. ZUMUN 2018 shall be Sultan's 44th MUN Conference and his 21st Crisis. Sultan considers that this crisis has been nearly 4 years in the making ever since he first conceptualised the idea of a four cabinet Joint-Cabinet-Crisis after his first university level JCC in CUIMUN 2014.
Sultan is an enthusiastic history buff and has taken an interest in the crusades since he was 10 years old! It is fitting that ZUMUN 2018 is going to be the conference where Sultan will direct his most advanced crisis yet.
Aside from Crisis, Sultan takes a keen interest in world history and adores a good game of chess. Sultan has worked in the field of immigration law in London advising clients in prisons and detention centres and if Sultan runs out of things to do (which rarely happens), he delights in collecting 100% of the trophies from games on his PS4 — his favourite titles include the Assassin's Creed series and the Witcher 3 to name a few.
If you have taken the time to read Sultan's bio and are attending ZUMUN, he will be very eager and happy to meet you!