Note: This is a High School Committee
Committee & Topic Description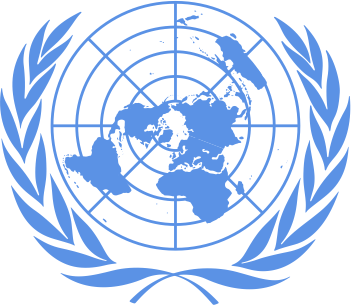 Territorial Conflicts in the South China Sea
The South China Sea is one of the world's most resource-rich regions, with an estimated 30 billion barrels of oil, 260 trillion cubic feet of natural gas, and is a major fishing area, creating a livelihood for many people. As a result, many islands in the area have been laid claim to by surrounding countries, primarily China. The Philippines, Malaysia, Indonesia, Vietnam, Taiwan and Brunei all also lay claim to various parts of the South China Sea, many of which are overlapping. Two of the most hotly disputed island chains are the Paracels and the Spratlys. China lays claim to these by means of the "nine dash line", a demarcation line encircling most of the South China Sea which was published in 1947.
At this year's ZuMUN conference, the simulated UN Security Council will attempt to find a solution to this issue amidst rising tensions. This topic ties in wonderfully with the conference's overarching theme with the South China Sea being home to a third of the world's shipping traffic, which makes this an issue for the entire global community, not just the regional nations.
Your Chairs
Sarah Alam El Din

As a high school student Sarah decided to start a MUN club to gain knowledge about the workings of the United Nations. With her delegation she joined national and international conferences. During her time in university she decided to switch it up a little and start chairing conferences. Having had the privilege to work at an UNODC congress she was able to also gain experience in the processes involved in organizing such events first hand. Outside of university she likes to travel, read books, innovate and gain all types of new experiences.
Vjollca Morina

My name is Vjollca Morina and I am delighted to serve as one of your Chairs for the UN Security Council of ZuMUN 2018. I am doing my master's degree in law at the University of Zurich and hopefully will finish soon. I joined the MUN Team UZH in fall semester of 2016 and have since participated in six conferences. After being a delegate for my first year of MUN, I now am a member of the Executive Board of the MUN Team UZH and accompany motivated delegates to international conferences as their Chief Head Delegate.
In the little free time I do have – because of work, studies and MUN – I enjoy cooking, reading and travelling. I have always been interested in international politics and have enjoyed my experiences with MUN to the fullest. While being a delegate at several conferences was really fun, I now am more than excited for my first chairing experience. This year's topic of the ZuMUN UNSC might not be the most discussed in the media but is nevertheless a pressing issue that affects not only regional players but also the international community.
I look forward to meeting you all in April and am at your disposal for any questions or concerns you might have. Don't hesitate to get in touch with me or my lovely co-Chair Sarah Salam El Din!