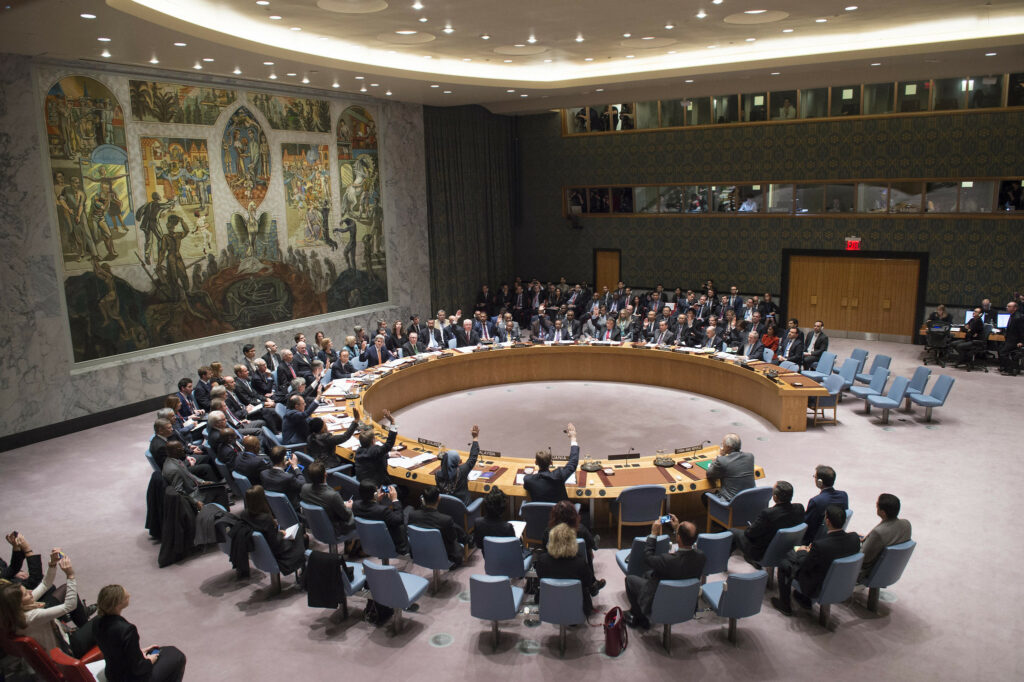 The Security Council is the only UN body whose resolutions are considered binding and as such wields great responsibility despite consisting of only 15 members, 10 of which are rotating. The following topics will be discussed at ZuMUN 2021's UNSC committee:
1. The Nagorno-Karabakh conflict
Since 1988, Armenia and Azerbaijan have been at war over the Nagorno-Karabakh region. In 1994, Armenia seized control of most of the region after a six-year struggle. Despite the majority of its inhabitants being Armenian and a ceasefire agreement, outbreaks of violence happened on many occasions, leading up to a six-week war in 2020 that ended, yet again, with a ceasefire – this time, however, Armenia was forced to cede the entirety of Nagorno-Karabakh back to Azerbaijan. What can be done to ensure a lasting ceasefire and a formal peace agreement to end the conflict once and for all?
2. Militarization of the Arctic
Every year, Arctic sea ice waxes and wanes in sync with Earth's yearly seasons. As a result of climate change, however, more and more of the ice is disappearing, leading to an unprecedented opening of and access to a region that is of strategic significance and rich with fuel and other natural resources. Several great powers surround the Arctic and are eager to secure military primacy over it. What can be done to ensure the Arctic, a delicate ecosystem, is not abused? What safeguards must be put in place to protect the local populations? What needs to be agreed upon to not let the struggle for control over the area boil over into military conflict?